by Phil Taylor of the New York Times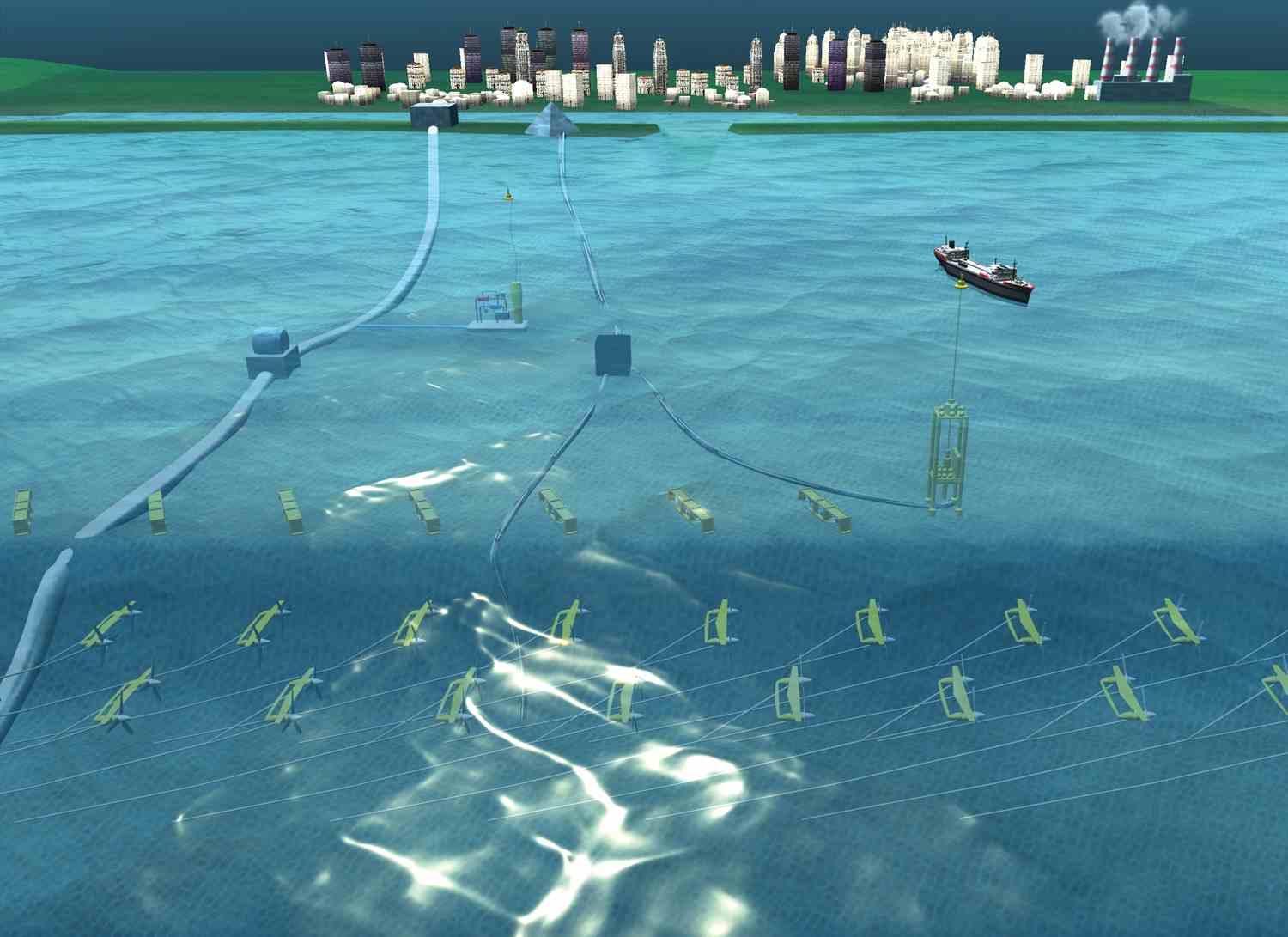 The Interior Department today said it is beginning an environmental review for a first-ever leasing proposal to turn ocean currents off Florida's Atlantic coast into renewable baseload electricity.
As part of its review, Interior will consider whether installing the devices and operating a deployment vessel in the area could affect ocean sediment, marine mammals, sea turtles, pelagic fishes and existing human uses. The agency will develop an environmental assessment under the National Environmental Policy Act.
Florida Atlantic University has applied to the Bureau of Ocean Energy Management, Regulation and Enforcement for a lease to deploy an experimental demonstration device about 17 miles off the coast of Fort Lauderdale.
"This is the first lease application BOEMRE has received to test ocean current equipment on the U.S. outer continental shelf," said agency Director Michael Bromwich in a statement.
The Southeast National Marine Renewable Energy Center, which is operated by FAU, is exploring the potential for harnessing the powerful Gulf Stream, an intense, warm ocean current that flows northward along the Florida coast before turning eastward off North Carolina and heading toward Europe, according to the National Oceanic and Atmospheric Administration.
The project seeks to develop baseload renewable power, which, unlike wind and solar power, would be generated around the clock, according to the center. The project would also help diversify the area's renewable energy portfolio, it said.
The proposed lease would allow the center to deploy a single-anchor mooring and buoy similar to a naval weather buoy to test equipment that could tap the ocean's current and generate electricity on the proposed leasehold. The devices to be deployed would be limited to 100 kilowatts of capacity and 23-foot-diameter rotors, according to the application with federal regulators.