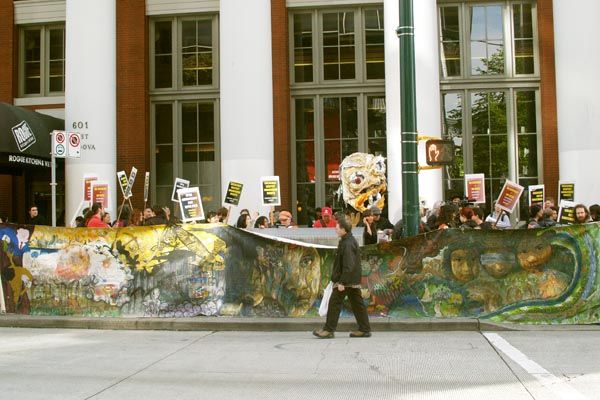 by David P Ball on the Vancouver Media Co-op
Canadian mining company Goldcorp – accused of human rights & environmental abuse in Guatemala – faced what may be its largest protest yet at its annual general meeting in Vancouver today.
The colourful march had a band, giant puppets & entered the building for almost an hour, where police prevented access to the meeting. Activist shareholders inside the meetings and Indigenous organisers from Guatemala led a motion to close the mine, which failed.
The demonstration was part of Mining Justice Week in Vancouver.