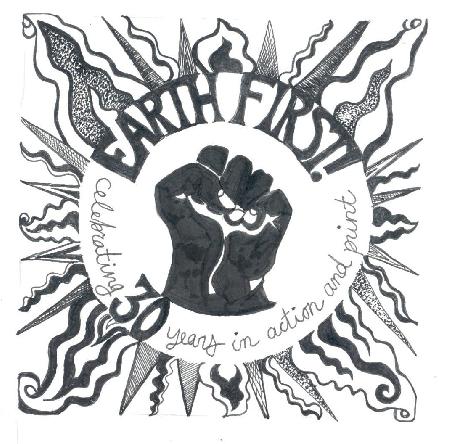 EF! 30th Anniversary CD, Still Wild!, has been released, along with Volume II of the Journal!!
SPREAD THE WORD!
In case you haven't heard, we have just released the EF! 30th Anniversary CD! You can find out more details, including who's on it and how to buy a hard copy or an online version at: musicians.earthfirstjournal.org
For those who have already gotten an early pre-released copy of the CD: You can now download a printable PDF of the insert with information about the musicians, the project, etc., also at the link above.
If this project is well received and supported, we already have enough songs for a second disc. (Thanks to all the awesome musicians who sent songs, sorry we couldn't use 'em all on this one!)
To all you EF! Journal subscribers, your Volume II edition of the Journal's 30th Anniversary publication is in the mail. If you are not yet a subscriber, get on it already! You can do it online at www.earthfirstjournal.org or send us a check for $30 (and bypass the paypal fees) at EF! Journal, POB 964, Lake Worth, FL 33460
Thanks for all your support. Keep it coming!
(and Keep It Wild!)
—EF! Journal Collective