To begin with, let's follow up on the 15 activists arrested in Chile in simultaneous raids over the weekend. Yesterday they stood before a judge for the first time, as protesters railed against the justice system outside. Protesters were met by a ring of 120 police officers encircling the courthouse with firehoses, but that didn't stop the mostly anarchist crowd from expressing its dissent publicly. We're not quite sure what happened after that other than the fact that 25 activists were arrested for property damage.
In another follow-up story from last year, activists accused of organizing the peaceful protests that confronted the elitist fifteenth annual Conference of Parties (COP15) with the motives of egalitarian change for sustainable communities are calling out for solidarity. According to the group, calling themselves the Climate Collective, "The coming trials is [sic] not just about the fact that innocent people might be convicted, but about everybody's fundamental right to demonstrate, protest, take action and organize politically. It is important that we do not sign away these rights, but continue the fight." Check out their full statement and how to help here
Please visit Infoshop.org for their incredible article about the BP Oil Spill. According to the Huffington Post, University of Georgia scientists are contradicting BP's claim that only a quarter of the oil spilled into the Gulf from their Deep Horizon well remains. Scientists are now saying that somewhere around 75% of the oil is still there. Props to Infoshop for keeping the environmental news flowing – 4 out of 10 of their top posts today are green, including the following.
A new pamphlet entitled Space for Movement has been released in order to broaden the discourse on the Bolivia Climate Conference and the global Climate Justice movement. You can order it for a donation here
Planet Drum Foundation is seeking volunteers for its Ecological City projects in Bahia de Caraquez, Ecuador for durations of one month to three months. The projects are year-round, and we are always looking for help in furthering our bioregional mission.
The resistance in Honduras is calling for help. The coup that took over last year has flouted environmental laws, allowing illegal deforestation, retracting laws to curb the coastal devastation caused by fishing and tourism, and perpetuating cyanide leach mining by one of the worst international conglomerates on the planet, Goldcorp. Join with solidarity activists to see and understand the Honduras situation with your own eyes from Sept. 14-22, 2010. September 15 (Central American Independence Day) is the day the Honduran Resistance will present the results of their Consulta calling for a Constitutional Assembly. Our presence will help insure their safety. The cost is $750, which covers hotel, transportation, and most meals. International airfare is not included. For more information and an application, contact Dale Sorensen, 415/924-3227 or geodale1@earthlink.net. Sponsors are Alliance for Global Justice, Nonviolence International, SOA Watch, Task Force on the Americas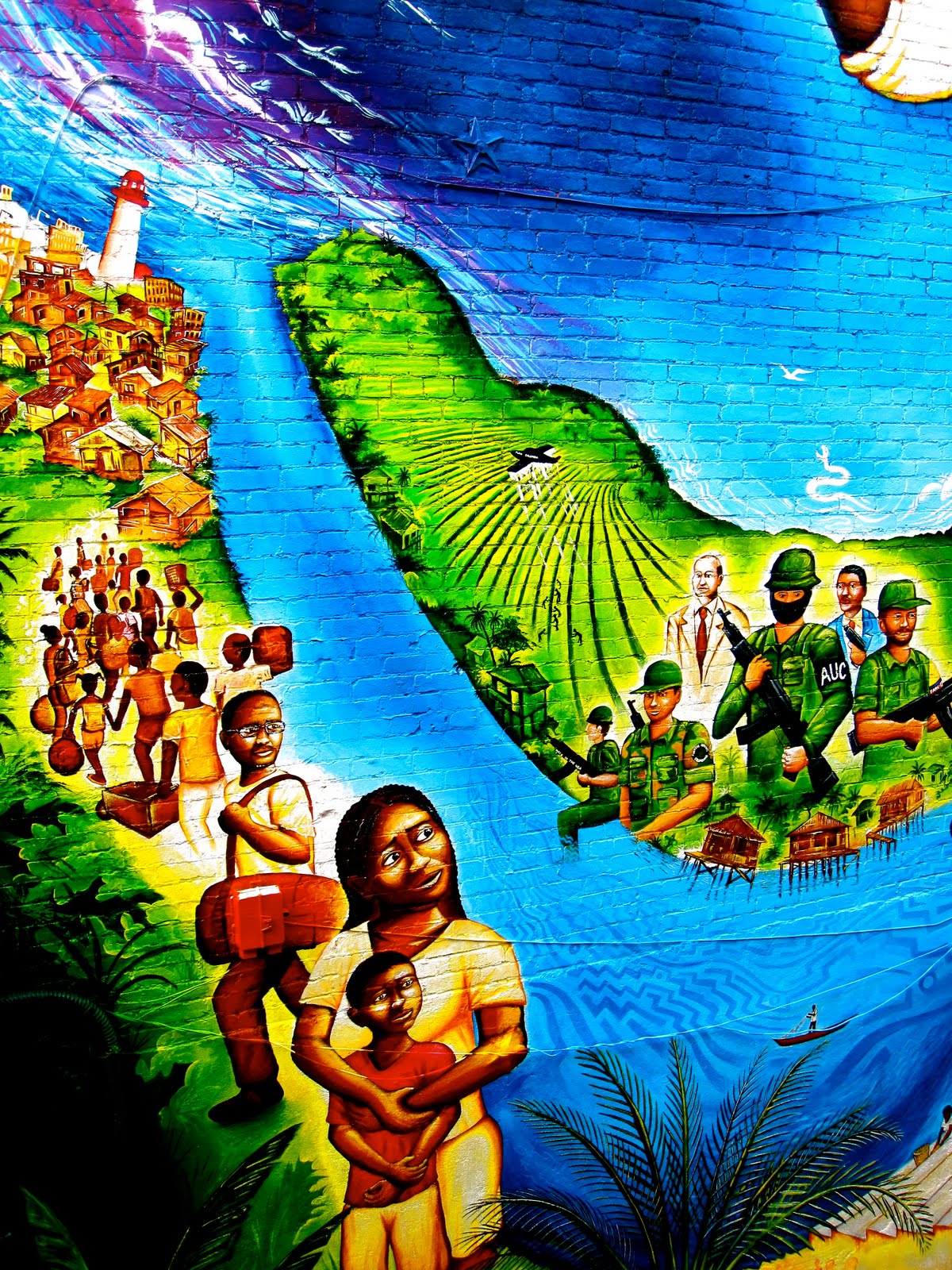 In Colombia, tomorrow the 1052 families that make up the Afro-Colombian community La Toma will be evicted from the land that they have lived on for almost 400 years. Afro-Colombians comprise among the top group of displaced peoples in the world, next to Darfur and Palestine, due to the Colombian government's rapacious demand for rainforest timber and mono-crop palm oil production in one of the world's top ecological hotspots, El Choco. Click here to make a difference
Peace Village Manchester is opening up on the 22nd. With just one week remaining before a brand new grass routes community sets up camp in the city, we are putting the final call out for villagers, visitors, performers, artists, healers, cooks, musicians, craftspersons, gardeners, and anything you feel our tent village may be able to use, if not another neighbour.
And finally, a reminder (blatant commercial) that the Very Very Basic Strawbale Workshop is coming up at the end of Sept. So if you were wondering if you might someday want to build your dream cabin in the woods – but didn't want to spend a fortune only to find out that manual labor is not for you – come spend the weekend with us. We will touch on all the various steps required to build a much larger project, but in very small manageable bits. The weather is usually quite nice this time of year, so no excuses. Check out this workshop at Blue Rock Station web site.