So this happened a couple of weeks ago. Seeing as we just got the newswire up and running, it's worth re-posting here.
18 badasses were arrested for this action and are facing up to life in prison under an obscure law. Unlikely as that is, it's more proof that some laws are designed explicitly to help out the railroad industry.
In case you were wondering what's wrong with coal, our friends in the UK can explain it quite well.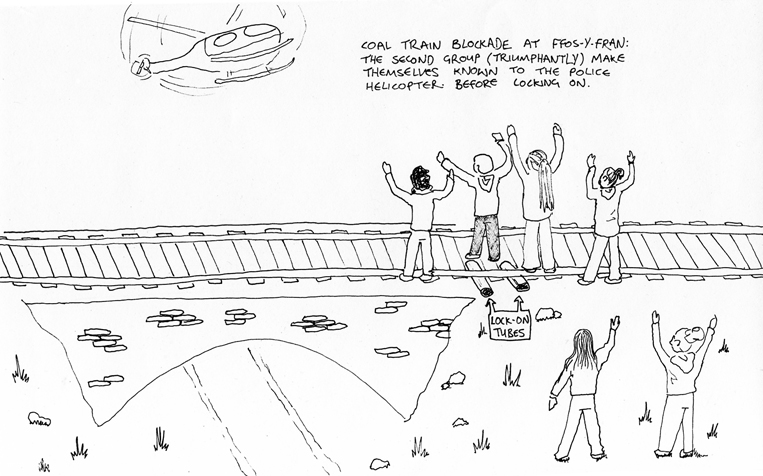 Rising Tide UK and friends are kickin' ass and takin' names. Here's a helpful map of all coal activity in the UK.
This is a blog from a community in Scotland that is fighting coal development in their community and looking into direct action as a means to that end.
And in case you need yet another reason to go overseas this summer, they're having a massive gathering that may or may not end in some direct action.