from Dark Nights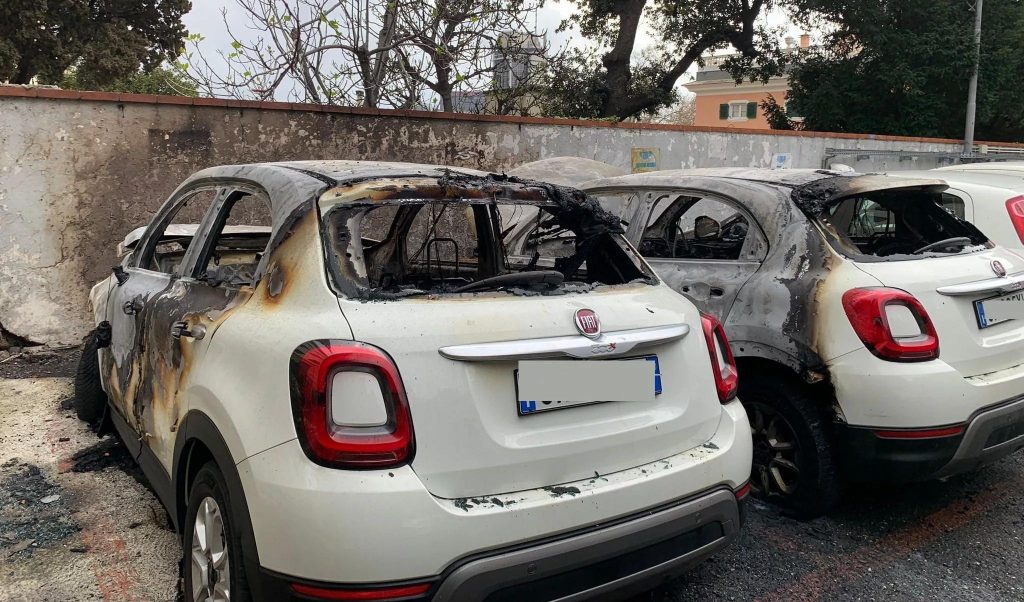 Democracy cannot allow certain thoughts to be clearly expressed, and certain words to be used with impunity, because they could make inroads among the oppressed, among the excluded. These words without stakes take on greater weight for me because they cost me and will cost me more years in prison, but it's my way of resisting, of fighting back.
Alfredo Cospito (January 2021)
On the night of 31 March we attacked some vehicles of the IREN group with fire, a leading company in Italy in the district heating service, operating in the production and distribution of electricity and technological services. IREN is a young company but with a veteran entrepreneurial posture in line with all the other criminal multinationals such as ENI and Benetton that profit from the destruction and looting of territories around the planet. This was enough to put the IREN group in our sights, if we then add, in recent weeks' news, that IREN has entered into agreements with the Israeli Mekorot water company which implements water apartheid from the Palestinian people, then the choice of attacking her was more than spot on. Our thoughts go to Alfredo who, with his struggle, a true manifesto of dignity and freedom, gave us the strength and courage to put ourselves on the line. May the flames of this attack warm his body after more than five months of hunger strike. We close this article with a clarification: we do not participate in the dichotomy that the regime's politicians and media are promoting, that of a struggle between an anarchist against the state. Anarchists declared war on authority almost two centuries ago, certainly not on October 20, 2022 – the start of Alfredo's hunger strike. You must understand that if Alfredo were to die or remain alive, if Alfredo were free or would remain a prisoner, we have already declared ourselves your bitter enemies some time ago and we will continue to be however things go.
WARM THOUGHTS TO ANNA, IVAN AND JUAN.
REVOLUTIONARY SOLIDARITY TO ALL ANARCHIST PRISONERS AROUND THE WORLD!
LONG LIVE BLACK INTERNATIONAL!