from Unicorn Riot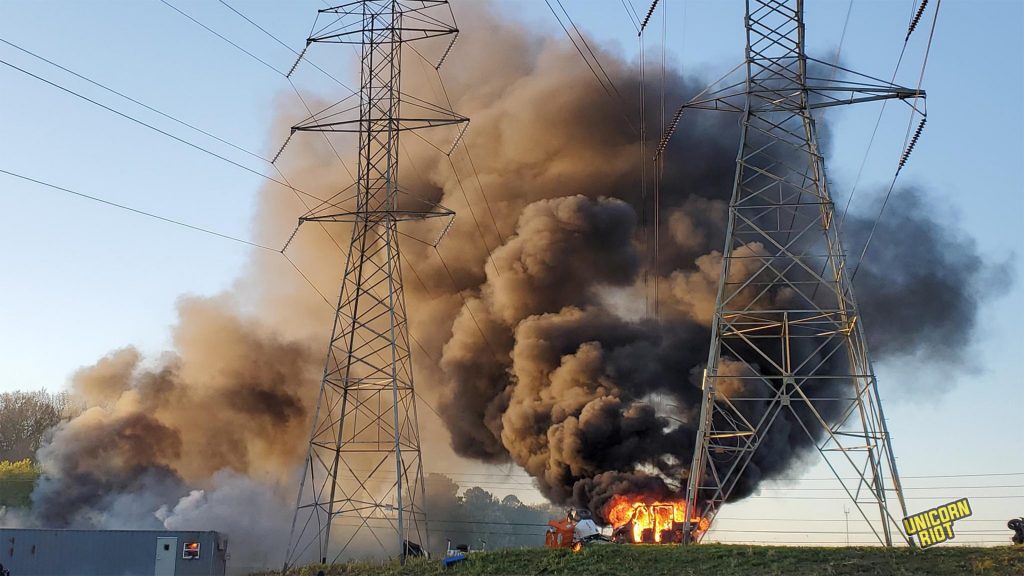 At least 30 people were arrested on Sunday evening in the South River Forest during a week of action music festival taking place near the location of the proposed controversial Cop City facility.
Earlier in the evening, a march of several hundred opponents of the project (generally known as 'forest defenders') took over a police surveillance outpost along a power line clearing near Intrenchment Creek. The crowd set off fireworks and threw other projectiles over the barbed wire fence of the outpost, causing the police to retreat.
Barricades of tires and other debris were set up at the outpost entrance and two UTVs, a Front End Loader, office trailer, and mobile surveillance tower were destroyed and set on fire. Several port-a-potties were tipped and barbed wire fences bent, twisted and rendered insecure.