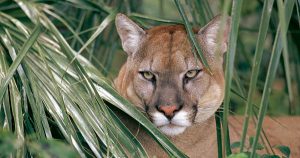 from the Center for Biological Diversity
The Mosaic Company wants to mine a large swath of land in the middle of beautiful DeSoto County. Mining in the area would seriously degrade this precious place and put communities at risk. It would also hurt many imperiled species — including wood storks, eastern indigo snakes, gopher tortoises, sandhill cranes and Florida panthers.
Mosaic has a long history of destroying nature in Florida. The company's New Wales facility, less than 100 miles north of the proposed Desoto County mine, has already suffered four major sinkholes. The latest one dumped 215 million gallons of acidic wastewater — and an unknown quantity of the radioactive waste byproduct phosphogypsum — into the Floridian aquifer in 2016.
County commissioners already denied Mosaic once, but the company is back for another shot at mining DeSoto's idyllic, rural landscape.
Can you come out to the county's phosphate mining workshop on July 27 at 9 a.m. to testify against this harmful project and protect people and wildlife?
The DeSoto County Phosphate Mining Workshop on Wildlife Impacts, beginning 9 a.m. at the Turner Center, 2250 NE Roan Street, Arcadia, Florida, 34266.
The Center for Biological Diversity is mobilizing people to attend and provide comments about plans to expand Mosaic's phosphate mining operations.
You can also help spread the word about it using this link.
Tips:
You will likely have 3 minutes to provide your comments.
There will be a table near the entrance to sign up for oral comment.
Feel free to incorporate your own experience and story relating to phosphate mining in DeSoto County or other sites in Florida.
While we cannot predict how long the meeting will last, it will likely run for at least a few hours. Public comment has previously started between 11:00am and 2:00pm. There will be a lunch break if the meeting lasts into the afternoon.
Talking Points:
Mining involves clearing the land of all vegetation and digging down 60-80 feet. The soils, hydrology and ecosystems can never be restored to natural conditions.
The leading cause of species extinction is habitat loss, and native habitats in Florida are rapidly disappearing.
This project will affect thousands of acres of habitat for endangered and imperiled species in Florida, including wood storks, eastern indigo snakes, gopher tortoises, sandhill cranes and panthers.
This mine site is on 18,000 acres near one of Florida's most pristine creeks, Horse Creek, which is a major tributary of the Peace River.
The Peace River supplies drinking water for the region.
Mosaic has a history of destruction in Florida, including four sinkholes at one facility, the latest of which dumped 215 million gallons of acidic wastewater and radioactive phosphogypsum into the Floridian aquifer in 2016.
Phosphate mining creates billions of pounds of waste like the waste stored at Piney Point, which spilled millions of gallons of nutrient-laden wastewater into Tampa Bay in 2021, fueling the red tide that killed more than 600 tons of marine life.
The board of commissioners correctly denied this proposed mine in 2018. It shouldn't yield to Mosaic now.
Photo of Florida panther by The-Beaches-of-Fort-Myers-and-Sanibel/Flickr.