from AMW English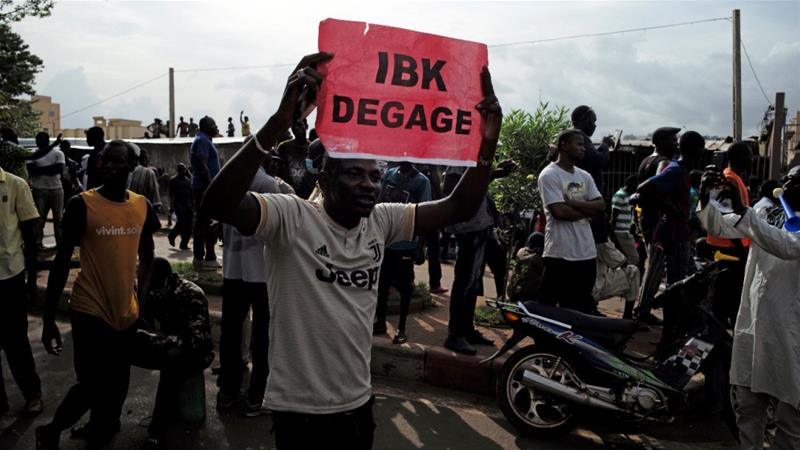 A large anti-government demonstration in Mali has turned into a total uprising against the state. Protesters tried to occupy the national assembly, two major bridges, and successfully shut down national broadcasting in the country.
The protest against President Ibrahim Boubacar Keit is the third such demonstration in two months – significantly escalating pressure on the embattled despot.
Thousands initially gathered in a square in the capital, Bamako, on Friday to demand Keita resign immediately.
Keita this week unsuccessfully floated political reforms in a bid to appease opponents, but did not concede to demands from the political opposition to dissolve the parliament.
Leaders of the protest had called on supporters to occupy buildings including the prime minister's office and other locations at the start a campaign aimed at forcing Keita to resign.
Mali's national television ORTM went off air on Friday after hundreds of protesters entered the broadcaster's building in the capital.
Several miles away, people pelted the national assembly with rocks, shattering its glass facade.