from It's Going Down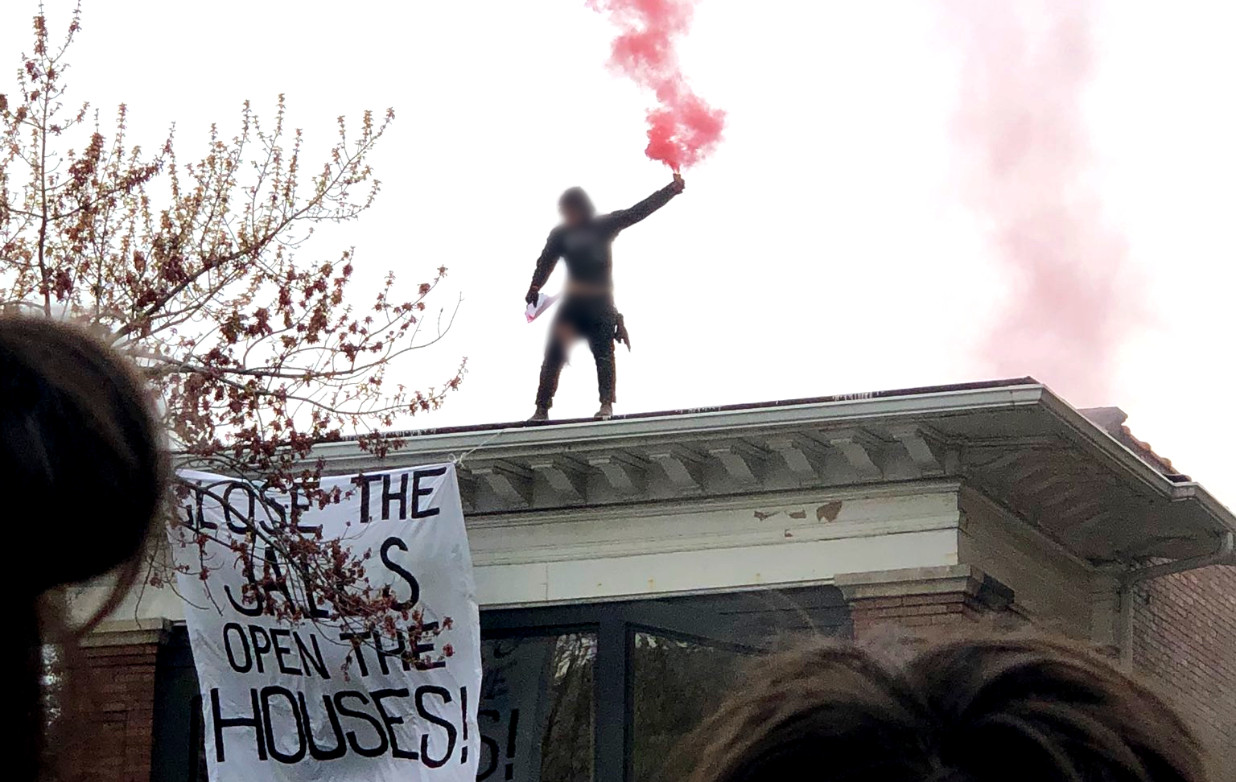 On May 1st a group of outraged neighbors, abolitionists and other rabble-rousers came together to storm the gates and occupy a child detention center run by Heartland Alliance in Chicago's Rogers Park neighborhood. The child prison is currently under renovations and is temporarily unoccupied. According to the local news, "More than three dozen immigrant children at a Heartland Alliance shelter…have tested positive for COVID-19."
This torture chamber located at 1627 W Morse has been used to isolate and punish migrant children who attempted to escape or rebel against their captors in other facilities. The following communique was thrown across the surrounding streets and flung from the rooftop of the facility.
We are occupying this building in solidarity with all of the rebellious children who have been detained here in the past, those who are still being detained elsewhere, incarcerated people everywhere, and all who continue to experience violence at the hands of the state. With each passing day of this pandemic, we realize, as some have long known, that coronavirus is not the only thing killing us – it's effects are weaponized by systems we are told to trust and rely on but which are actively harming and disposing of us.
Heartland Alliance, a non-profit organization masquerading it's sinister program of social control as altruistic endeavor, jails migrant children in all corners of this city, including right here at 1627 W Morse. This detention center is currently empty, not because Heartland has started releasing kids to their families but because the brick and mortar cage is being renovated and re-secured to continue detaining and traumatizing children or to transform it into another type of carceral facility to hold our houseless neighbors while thousands of CHA units remain vacant. Regardless, this building's purpose will be to surveil, control, and criminalize
There are currently 42 cases of COVID-19 at Heartland's facilities. Even before these numbers were confirmed, solidarity demos have been denouncing what in cages is inevitable. As a result Heartland has claimed that singing to the children, demanding their freedom and expressing love, both frightens and endangers them.
Responsible parties state. "We are destroying the illusion that Heartland's baby jail business is anything but an insidious overlap between the non-profit and prison industrial complexes."