Greenpeace activists shut down 74 Shell petrol station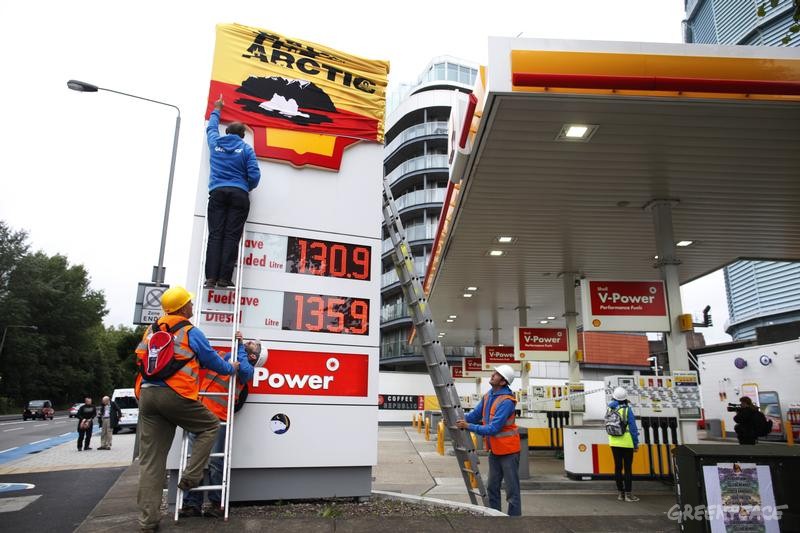 s in Edinburgh and London in a protest against the company's plans to drill for oil in the Arctic that saw 24 campaigners arrested on Monday.
The campaigners are attempting to shut off petrol to London's 105 Shell stations and Edinburgh's 14. Seventy-one have been closed in London and three in Edinburgh.
There have been 24 confirmed arrests, 18 in London and six in Edinburgh. The police in Edinburgh have reportedly parked cars outside all Shell stations across the capital.
Protesters have scaled the roof of the Shell station on Queenstown Road near Battersea Park in London and on Dalry Road in Edinburgh, with police and fire crews attending the scene in Edinburgh.
for more information click here
Source: guardian.co.uk