Here are some reminders from this weekend in Florida, as if you needed more reminders…
According to an article in St. Pete Times, scientists find that oil from Deepwater Horizon spill is still causing damage in the Gulf of Mexico 2 years later:
"Tiny globs of it, mingled with the chemical dispersant that was supposed to break it up, have settled into the shallows, mingling with the shells, he said. When Kirby shines his light across the legs of a grad student who'd been in the water and showered, it shows orange blotches where the globs still stick to his skin.
"If I had grandkids playing in the surf, I wouldn't want them to come in contact with that," said Kirby, whose research is being overseen by the University of South Florida. "The dispersant accelerates the absorption by the skin."
As those blotches show, the gulf and its residents are still coping with the aftermath of the Deepwater Horizon disaster, which began with a fiery explosion aboard an offshore drilling rig on April 20, 2010."
——————-
A day earlier, the Florida paper reported on Obama's visit to the Port of Tampa, one of the biggest ports in the country, where the president touted trade agreements with Colombia, South Korea and Panama that he signed into law, under his goal to double earth-killing exports by 2015.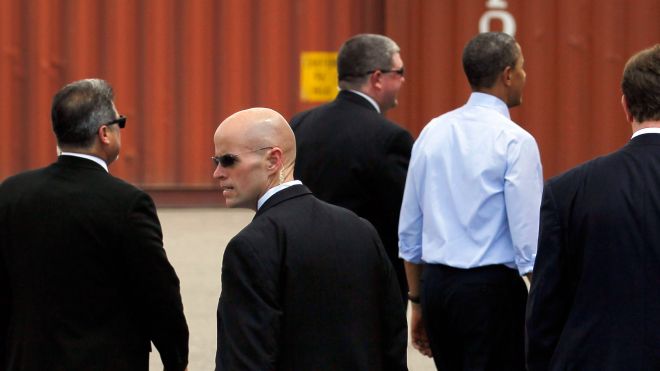 Here's a bit from his 8-minute speech, en route to Colombia: "We are the most inventive country in the world. We've got the best entrepreneurs in the world… We've got the best infrastructure in the world, and we're going to keep on at it and make sure that the 21st century is the American century, just like the 20th century."
Ah, Obama's family friendly eco-imperialism.. brings a tear to the eye.