from the Earth First! Journal Editorial Collective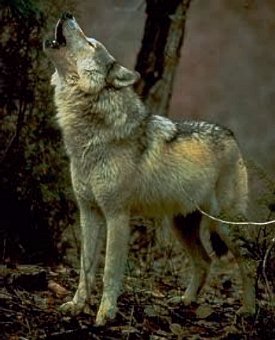 Following the removal of wolves from the federal endangered species list last month, the Wisconsin Department of Natural Resources has announced that some residents will be able to hunt "problem" wolves by next week.  In little over a month the grey wolf's designation in Wisconsin has moved from endangered to problem. The demonization and execution of the species is set to follow because of the risk wolves pose to the "property" of large landowners.

Permits will be issued starting Friday for landowners who claim that wolves have killed their livestock.
Also on Friday, residents will be allowed to shoot, without a permit, any wolf attacking personal property.
It is anticipated that any property owner killing a wild wolf for attacking their personal property will be visited by bipedel friends of the wolves in the night and their personal property will be further and more completely destroyed in retaliation.
Minnesota has also promised a wolf hunt, although nothing is set up.