Open Letter to the Occupy Movement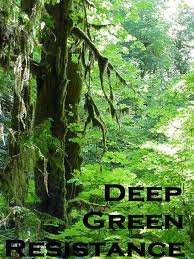 The Occupy Movement is beautiful. We support it and though we are small, we are participating all over the country. We invite all occupiers to read, give feedback, and if you feel moved to do so to present this at a General Assembly or committee meeting near you.
We invite you to imagine, as many of you already probably have, if thousands of people occupied local refineries, roads, ports, oil and mining extraction sites, etc. – in other words, imagine if people occupied the locations where the 1% destroy the land and exploit humans, all for profit.
Imagine their stock prices falling, their cash flow being interrupted, their ability to get loans and/or expand "production" – a euphemism for converting living beings into dead products – finished.
Imagine if we were able to stop them, stop the 1%. Literally. Not symbolically.
We think it can be done if we all do it together. We think it can be done if we all figure out how to do it and if we are willing to make the necessary sacrifices, together.
…

This is our chance. We can use our energy and love to stop the 1% who are literally killing us, stealing from us, and destroying the only home we have. Our bodies will be our demands. And with our bodies, we will stop the 1% together, permanently.
These are just thoughts. Not a plan. But we hope it's the start of a conversation about how we can do some version of this. The 1% don't really own or control anything. They do what they do because they have guns and we allow them to. But that can all change.
With love and resistance,
—Deep Green Resistance Movement