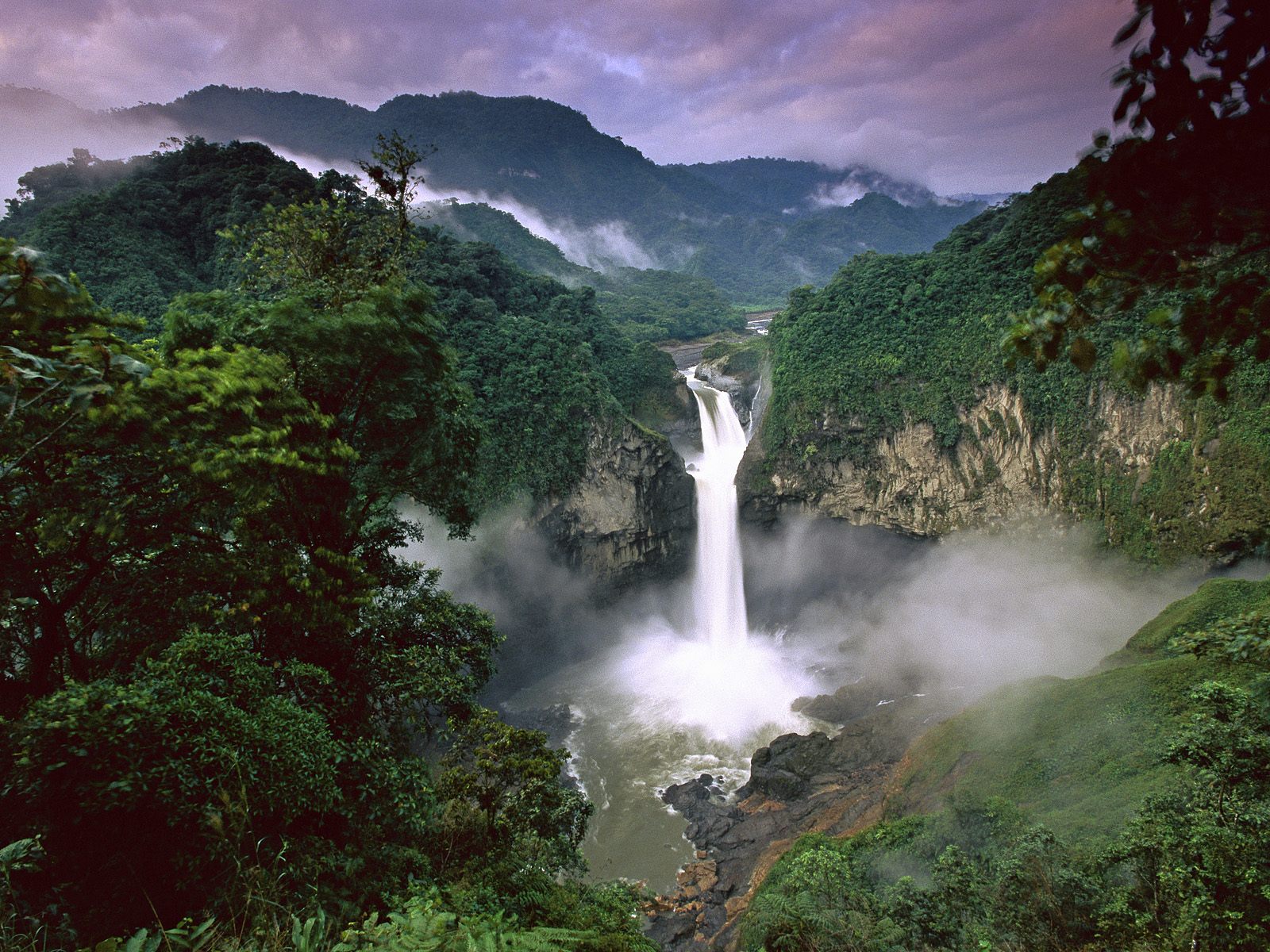 A new map highlights the importance of conserving Yasuni National Park as the most biodiverse ecosystem in the Western Hemisphere, and maybe even on Earth. Scientists released the map to coincide with the United National General Assembly in support of a first-of-its-kind initiative to save the park from oil exploration through international donations. Known as the Yasuni-ITT Initiative, the plan, if successful, would protect a 200,000 hectare bloc in Yasuni National Park from oil drilling in return for a trust fund of over $3 billion.
"The map indicates that Yasuni National Park is part of a small, unique zone with the maximum biological diversity in the Western Hemisphere," explained Clinton Jenkins, lead designer of the map and Research Scholar at North Carolina State University, in a press release.
The map shows that eastern Ecuador (the location of Yasuni) and northeastern Peru have the highest number of species in the hemisphere based on data on birds, mammals, amphibians, and plants. To highlight this point, researchers have found more tree species (655 to be exact) in a single hectare in Yasuni than in all of the US and Canada combined. Yasuni also contains the highest biodiversity of reptiles and amphibians in the world with 271 species. But bugs may win the day yet: according to entomologist Terry Erwin, a single hectare of rainforest in Yasuni may contain as many as 100,000 unique insect species. This estimate, if proven true, is the highest per unit area in the world for any taxa, plant or animal.
Oil is currently Ecuador's biggest exporter and the nation's economy remains largely dependent on the fossil fuel. But oil has also brought the nation trouble with pollution, disease, forest destruction, and conflict with indigenous people.
Ecuador's President, Rafael Correa, has said that if the fund does not receive its first $100 million by this December, he will cancel the initiative and oil drilling will proceed.
To see the map and read the full article click here