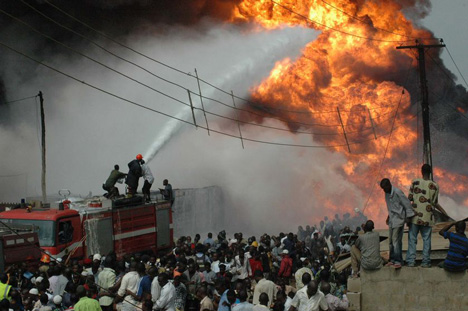 For most Ogoni, the multinational oil giant, Shell is their number one enemy because of the strong impression they have that the operations of the oil giant in their area before it was halted only brought them misery, anguish and pain. The bitterness was evident as residents of Ogale community, Eleme spoke to the Vanguard Metro, VM, recently about the impact of benzene on their water.
They said at the moment water under the soil in the area was contaminated with BTEX(Benzene agent) which is a major cause of cancer in humans. And this has made the water unfit for consumption. They traced this sad situation to oil spill from the operations of the Anglo-Dutch oil giant.
"Our water has been polluted by benzene. When you fetch it you will see oil all over the water which makes it unfit for consumption. We can't even cook with it," one of them said.
United Nations Environment Programme, UNEP, corroborated the above in its report on Ogoni after it conducted a three-year environment assessment of the area to determine the degree of pollution from oil spill. According to its report, the ground water is contaminated with BTEX, Benzene, toluene, ethylbenzene and xylenes and PAHS – polycylic aromatic hydrocarbons. It added that with prolonged consumption of the water, the benzene agent is known to cause cancer in humans.