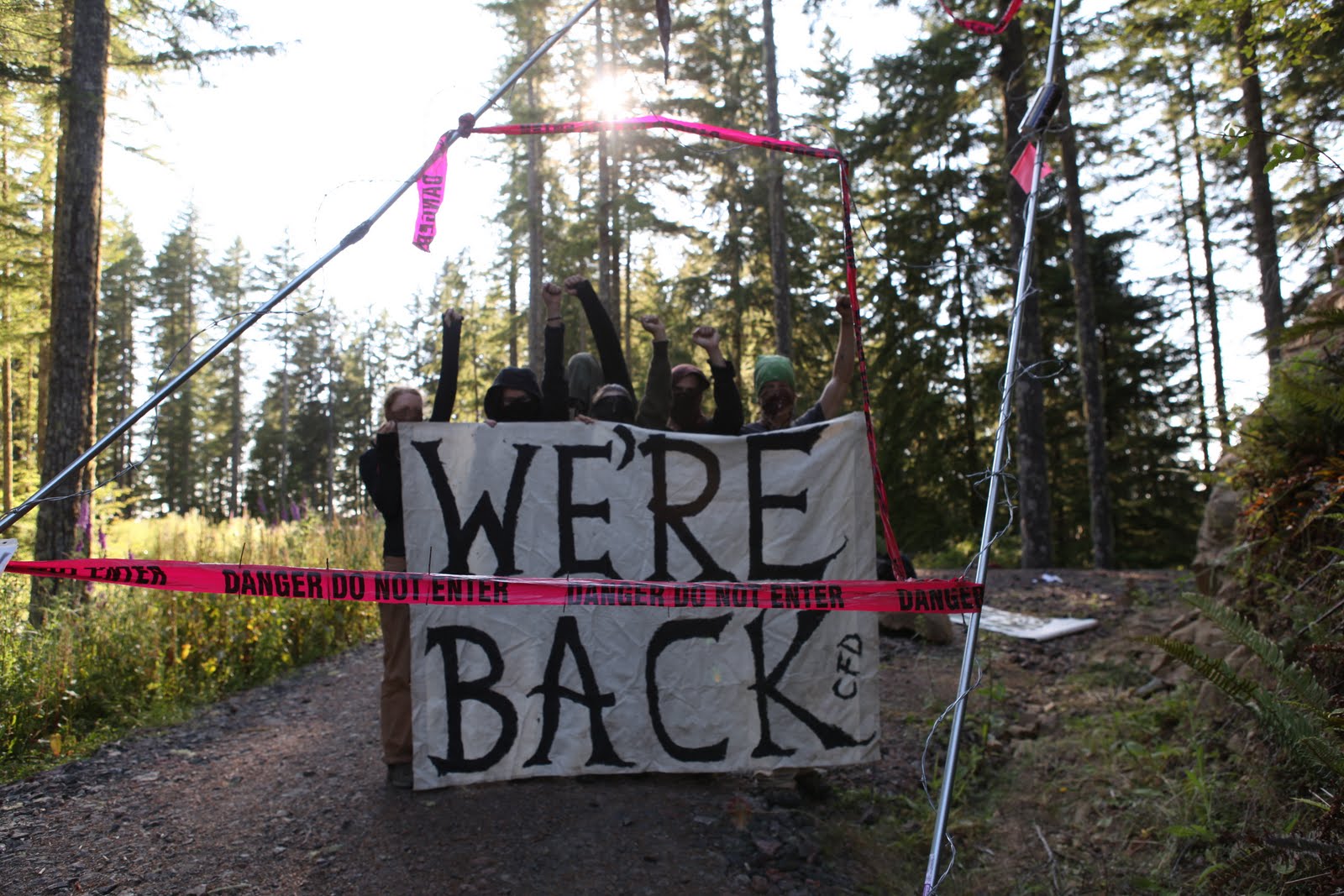 Cross Posted from The Word
The Oregon Department of Forestry will no longer hand out cease and desist letters banning protesters from large portions of the Elliott State Forest, the Oregon Justice Department has confirmed.
During recent protests held by Cascadia Forest Defenders and other environmental groups in the Elliott, ODF officials backed by Oregon State Police distributed letters telling protesters their activities in the forest were illegal, and that they must leave.
That's unconstitutional, says a civil liberties lawyer in Eugene.
'If you enact a closure order, it needs to be a narrowly tailored closure order for safety or health reasons," said Lauren Regan of Eugene's Civil Liberties Defense Center. 'But to shut down all roads and land because you don't want to deal with protesters is patently unconstitutional."
In an email to The World, a Justice Department spokesman confirmed that ODF no longer will hand out that kind of notice. The spokesman declined to comment on legal advice the department gave ODF.
The issue stems partly from an Aug. 8 protest held by landowner Barb Shamet, near an Elliott logging site that abuts her property near Allegany.
Shamet announced to forest officials her intention of meeting with them near the logging site to read her own cease and desist order. She was in the process of suing to stop the clear-cut and wanted the logging stopped while the issue was worked out in court.
ODF responded by closing a road that led to both the logging site and Shamet's property. The public is not allowed in logging areas for safety reasons. An official then read a letter to Shamet and her supporters, telling them to leave the Elliott State Forest or they would be arrested.
Regan said the ODF handed out the letters without the Justice Department's input. 'State forest lands have not had as much experience with dealing with First Amendment rights," she said.