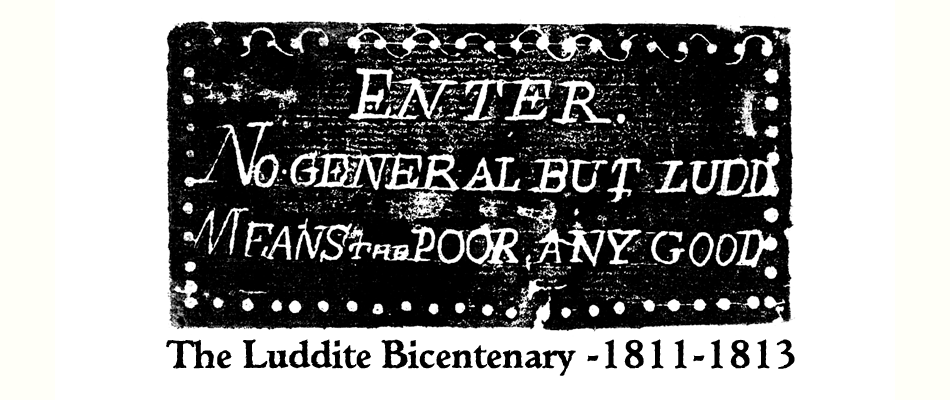 November 2011 – January 2013 marks the 200th anniversary of the Luddite uprisings, in which artisan cloth workers smashed machines which were destroying their trades, undercutting wages and forcing them into unemployment and destitution.
Today, the industrial system that the Luddites were rebelling against has led to climate change and huge losses of biodiversity, and new technologies, such as nuclear power, genetic engineering and nanotechnology which raise equally profound issues… For more news on plans for action to celebrate Luddite revolt check out the Luddites at 200 site.
Educational and organizational events have already begun in England. The Earth First! Journal is looking for submissions to publish in the next issue reflecting on Luddite rebellion past and present. And we are hoping to see more plans as we get closer to November.