<![CDATA[Cross Posted from Treehugger.com Image: Jake McClendon via flickr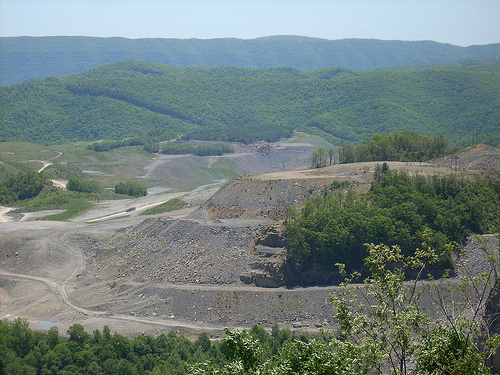 PNC, Citi, and UBS are the top three financial enablers of mountaintop removal coal mining, according to a new report by Rainforest Action Network and the Sierra Club that ranks ten of the world's largest banks. These ten banks have provided more than $2.5 billion (in 16 loans and bond underwriting deals) to mountaintop removal companies since January 2010, according to the report. The groups behind the report say that five banks have issued new policies on mountaintop removal since last year's report card: Chase, Wells Fargo, PNC, UBS, and Credit Suisse. Credit Suisse had the best record this year: "The bank has no exposure to coal-mining companies that practice mountaintop removal extraction," writes RAN. They had this to say about the worst-performing banks:
Citi–despite announcing a public policy on MTR extraction in 2009, the bank has since doubled its exposure to the sector. UBS–immediately after announcing a policy stating that it "needs to be satisfied that the client is committed to reduce over time its exposure to this form of mining," the bank acted as an advisor on the Massey-Alpha combination deal. That deal created the largest single mountain top removal company in the country, responsible for fully 25% of coal production from MTR mines.
"Mountaintop removal coal mining has no place in a clean energy economy, and the banks that finance this destructive practice deserve our scrutiny," said Mary Anne Hitt of the Sierra Club's
Beyond Coal Campaign
. "Those who fund mountaintop removal coal mining are lighting the fuse that leads to the devastation of communities, waterways and landscapes across Appalachia."]]>