Khimki Victory and Direct Action


Last week, Prime Minister of Russia, Vladimir Putin, announced that a freeway would not be constructed through the Khimki old-growth oak forest in Northern Moscow, even though half of the trees have already been cut. It is likely, however, that he will change his mind.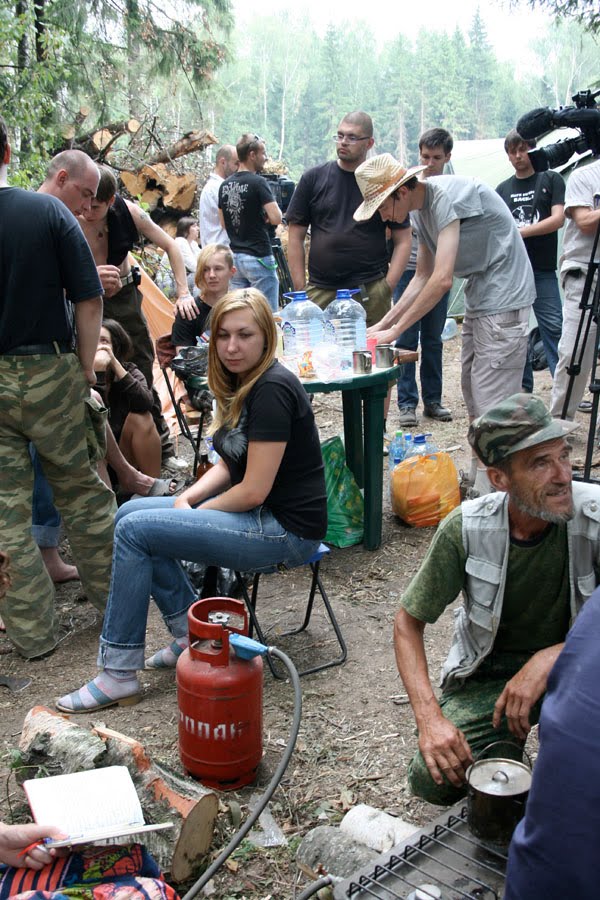 Putin is responding to a popular wave of dissent resisting the Khimki clear cuts. Last month, activists set up a free state in the woods in protest, but were brutally ousted. Less than two weeks ago, thousands of people flooded central Moscow for a banned rock concern in support of the Khimki woods.


To protest State repression against Khimki activists, a Belarus anarchist group firebombed a Russian diplomat's car in Minsk.


In a statement posted on Indymedia, they said,
"Our friends have been beaten up by mercenaries from among Nazis, the OMON [riot police] disperse and attack everyone, while threats, detentions and arrests have become the norm.
"Our friends have to endure hardships in prison or live in fear of being sent to prison because they have stood up for the truth, the people, the right to a normal environment. But government officials and capitalists only care about kickbacks and profits, they don't care about what will be tomorrow and they are ready to nip in the bud any protest, any discontent through extremely tough measures."
7 activists have been arrested in Minsk by uncover police in response to the attack.
Japanese Whale Meat Exposed
According to a survey by Kyodo news, out of 29,600 public elementary and junior high schools in Japan, 18% served whale meat at least once during the fiscal year to March 2010. Whale meat is banned for food purposes internationally, and whales are only allowed to be hunted for scientific research. The Institute of Cetacean Research is killing whales under the auspices of "scientific research" and selling the meat for food at one third of market price. Meanwhile, Obama is saying the international whale ban should be lifted, since countries are breaking it anyway.
Environmental Problems Denied
According to AM770 CHQR, Alberta's environment minister, Rob Renner, says the development in the province's oilsands could double, and it would still have only minimal effect on the environment. CO2 emissions from the tar sands have doubled in the last 15 years. If you shut every industrial activity down in Canada except the tar sands, Canada would still not reach Kyoto protocol requirements. Some investor groups call the oil sands riskier than the Gulf Spill. Meanwhile, Enbridge Inc., which was responsible for spilling 800,000 gallons of oil into the Kalamazoo River of Michigan earlier this year, is undertaking an expansion of its Athabasca Pipeline to accommodate the Christina Lake oil sands. The $185 million expansion will increase the transportation of crude oil to the mainline hub at Hardisty, Alberta. Cancer rates are souring in Alberta, and new studies are linking pollutants in the water supply to oil sands mining. Renner claims it's hard to say whether heavy metals found in the Athabasca River are caused by development, or if it's just natural.
In a similar vein, the admiral in charge of capping the Deep Horizon oil spill has said that a new blow out preventer is installed, and that the well poses no further environmental risk. Since the blow out preventer caused the whole problem in the first place, doubts are still hanging over the scene.
Coal Ash Waste Sites to Close
At least 20 waste sites storing coal ash in ponds in South Carolina are facing closure. These sites have been leaking hazardous materials such as arsenic into the groundwater, yet the corporations responsible for them don't see any reason to close them. SCE&G claims five of the waste ponds, Santee Cooper claims 10, and Duke Energy and Progress Energy also have a handful.

Belo Monte Dam Tour
Amazon Watch takes you on a tour of the potentially destructive Belo Monte Dam in Brazil. See the video below:
[youtube=http://www.youtube.com/watch?v=K-seAAIsJLQ&rel=0&color1=0xb1b1b1&color2=0xd0d0d0&hl=en_US&feature=player_embedded&fs=1]